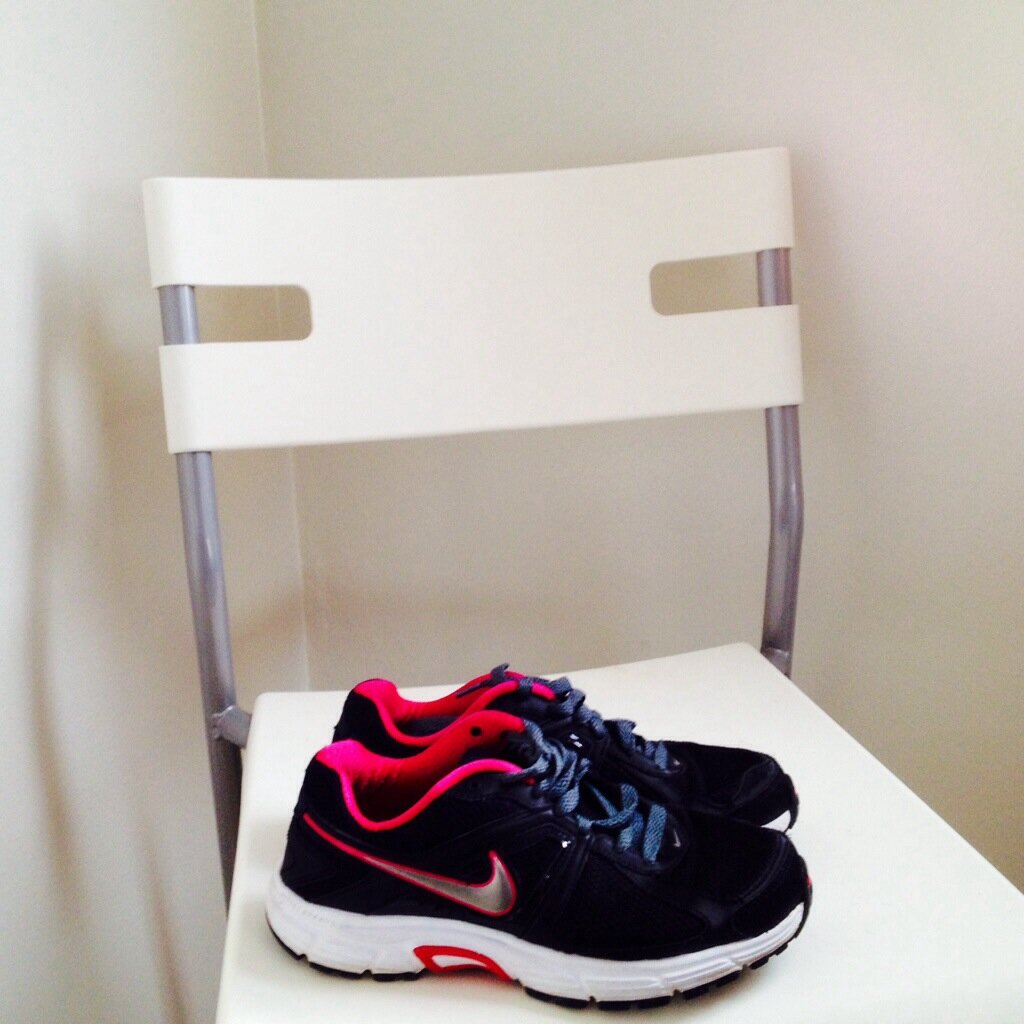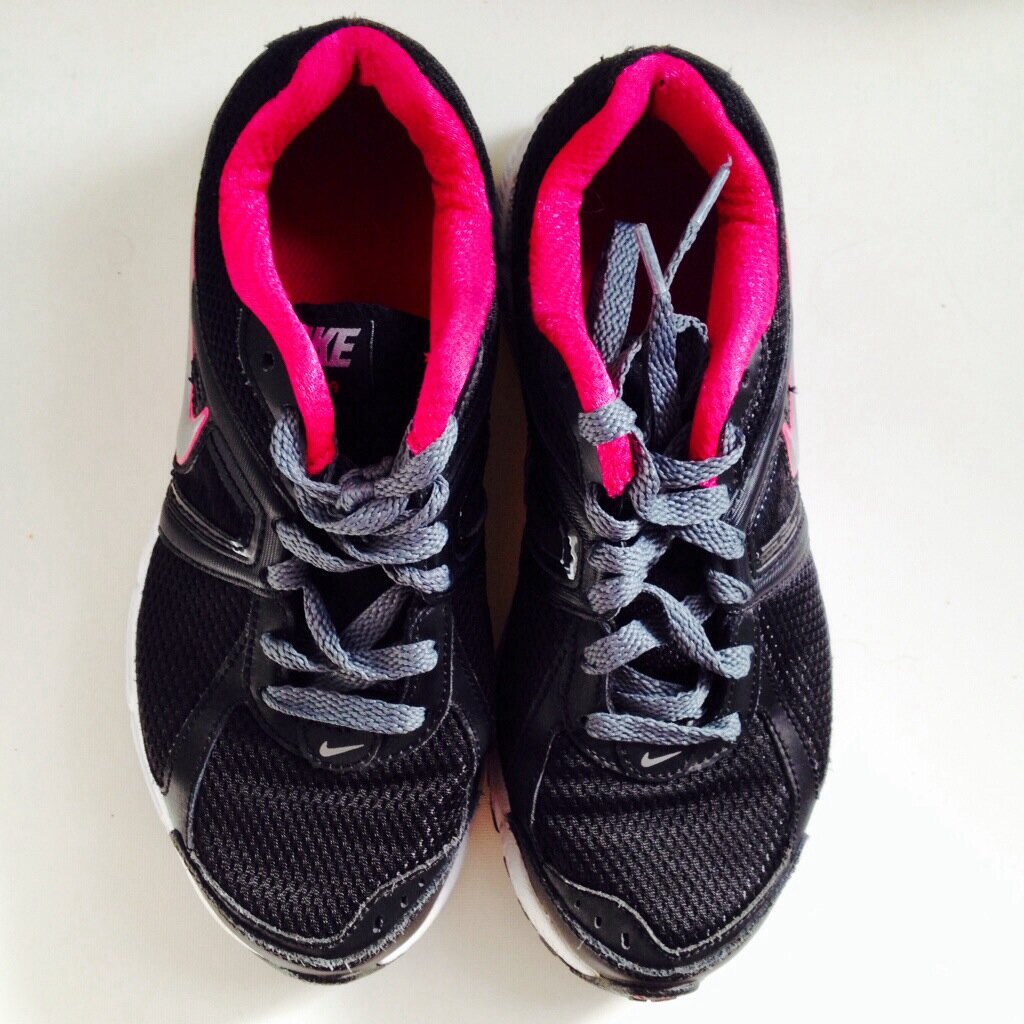 I am not a natural runner. You know those people who are like "I run a 4-minute mile!" and "I run marathons in my sleep!" and "I run 60 miles a week!" I am so not those people. And yet I run. Even though I hate it while I do it — my head full of pissed-off thoughts like Fuck man, why do I do this to myself? — the Zenlike bliss and calm I feel afterwards is often worth it. I do the minimum possible to get that bit of Zen, but I eventually get it.
Most people hate it, but I often run on a treadmill because I like the different metrics on the screens: my mile-per-hour speed, distance, average speed, elapsed time, all those things. Most people at my gym cover the screen with towels and just run, but I could never do that, because I use them as a kind of mental game to get through any run. If I thought of runs like "I need to get to six miles," then I would never do them because it sounds so horrible and daunting to my essentially lazy self. So instead, I have to break it down into mental micro-increments, and the resulting metal chatter sounds like a crazy person. But it works for me!
I always start off with telling myself, "I'm going to run for just ten minutes. Come on, Kat, anyone can trot along for ten minutes, right?" Anyone can do something for ten minutes. And then I go, and the first ten minutes always just sucks because my body is like, "Noooooooo, stay stagnant! Stagnant is good!" and my mind is like, "Kat, why don't you just skip all this nonsense and go to the hot tub like you really want? And then eat a candy bar? Yeah, a candy bar! Candy bars are good! " But then I think, Oh come on, just ten minutes and you can be done with it.
But then I get to close to ten minutes, and then I think to myself, Oh, Kat, you're just shy of a mile, why don't you just hit that? Then I get to the mile, and see I'm just over ten minutes, and then I think, Why not go to 15 minutes? Why the hell not? That way you can round off to a nice quarter-hour and then be done. And once that five minutes is up, I look at the all the metrics on the screen and think, Oh wow, you're almost to two miles…why don't you just go to that?
And so it goes! I keep thinking stuff, "Oh, look, you've burned 200 calories, just run to 250 calories" or "You're getting close to 3 miles, just go a little further to get to the 5K mark" or, my standard favorite, "Why don't you just go five more minutes and you can quit and go to the hot tub!" And by the time you're done with the 5K or the 10K, you've exceeded your original goal of "just ten minutes," and that's always a good feeling, no?
Everything is just a micro-decision to the next micro-destination along a more major journey. If I think about how far away the end-point of the major journey is, I get daunted and overwhelmed. But breaking everything down and setting up little micro-goals is really what gets me through, along with the permission to stop if I want.
The funny thing is, now I use the idea of micro-decisions and micro-goals to get through anything that's long and protracted and kind of boring and really not something you can just power through — you know, like writing novels! Just get to the next plot point, the end of the chapter, the end of the sentence, the final detail of the image, the end of the dialogue…and slowly, at some point, a book or story starts building up, and acquires a momentum of its own.
That's what you live for as a writer, when the words and story and characters possess you…but until you get to that point, one little tiny decision at a time. They add up nicely.
++++++
In other news: I'm trying to make the best of winter and the polar vortex, but I have to admit, the long coldness — since November! — is really wearing everyone down. I went from music embracing winteriness (Agnes Obel, whose Aventine is really so beautiful; Bjork) to music that reminds me of sunniness and warmth. I had a few Haim songs downloaded but never really got why everyone loved them so much — they were cute but not amazing to me — but now I like playing them. I think visiting L.A. last month helped me understand Haim in a weird way. It's sort of nice to play in the background while I'm straightening up or making tea or whatever.
I saw Her recently, which I loved on many levels. I'll likely end up writing on it for my day gig, but in terms of my personal reactions, I just immediately appreciated how achingly tender and sincere it was overall; Joaquin Phoenix was so subtle and good and beautifully sensitive, and it was so amazing for him to stand in as Everyman when he's so known for being dark and tortured in his roles. I loved how it looked — both hazy-nostalgic yet futuristic in a very warm, clean way. And I loved how, in some way, it was this kind of letter by Spike Jonze to his ex-wife Sofia Coppola. (I mean, Rooney Mara in her last scene was dressed and style so nouveau-Sofia, you know?) Her made me so glad that movies exist, and it echoed so many questions I think we all have about how to love someone and share our lives together. It gave no answers, but it seemed to offer some faith and comfort in waiting in the limbo for them.
We also finally watched Inside Llewyn Davis, which I liked in a very different way. It's not an accessible or even likable film, but I found it fascinating, a kind of character portrait of a man who essentially can't change and learn from life around him. For someone who got drilled into film school that every protagonist has to be "dynamic" and have an "arc," I found it interesting, though I suspect that's why people won't enjoy it — because the character doesn't really learn anything. It had a kind of mordant, dry humor to it, which I enjoyed. (I felt like I was the only person laughing in the theater, which made me feel like an asshole, but whatever!) And of course, the music was beautiful and great, and it was fun to see Justin Timberlake play a naive goofball in a sweater and Adam from Girls in such an unabashedly silly part. Adam Driver is pretty much the only real reason I watch Girls, outside of the sharp writing and Jessa's clothes, so it was a real job to see him yelp it up in a super-silly song. (Go to the 2:13-ish mark in the clip to see my favorite bit by him!)
Still finishing Elizabeth and Her German Garden, but my sweetheart got me the Neil Young and Keith Richards autobiographies for Christmas, so those are next on my list! And then I found out Karen Russell's Vampires in the Lemon Grove just came out on paperback, so I want to re-read those freaking gorgeous, amazing stories again.
Like what you just read? Maybe you'll like my book as well
All Things Glorious and True: Love Letters to Pop Culture, New York, Fashion and Other Objects of Affection is a collection of essays exploring how my crushes on music, dive bars, books, outfits and so much else gave me a braver soul, more open heart and even love. All Things is like a great, stylish mixtape: surprising, kind of punky, fun and often heartfelt.
---->
Tags: discipline, endurance, getting through unpleasant things, goalsetting, micro-decisions, running, writing