Ah, it's so beautiful out, and so very hard to sit at a computer! Seriously, sunshine streaming through the window, crisp wind blowing the scent of trees and flowers into my room, and generally happiness vibes happening in life…the last thing I want to do is blog! But I wanted to share some things that have been rocking my little corner of the world recently…
CHANEL RESORT 2013
I like Chanel perfume and makeup, but their clothes? Not so much. I'd rather have a pair of Frye boots over a Chanel jacket (or even a bag!) any time of day. They're beautifully made, but not quite my taste. But I recently saw pictures of the resort collection and just fell head over heels for the cyber-Marie Antoinette vibe. Look! Okay, those tennis shoes are ugly — they were heinous in the 90s, and they are spacky now — but the frocks are bonbons, for sure.
A GREAT RESTAURANT IN A PRETTY MIDWESTERN TOWN
Galena, Illinois is one of those cute small towns with a little shopping district, lots of resorts and loads of bed-and-breakfasts. I went as a child a few times, but only recently paid it a visit as an adult. The nice thing about being not-a-child, of course, is that you can drink and roam around without parents, and therefore go to nice restaurants! Last weekend I had a deelish steak salad at One Eleven Main. If for some reason you find yourself in that corner of Illinois, I recommend: fresh ingredients, local farm-supporting, all that good stuff. And delicious food!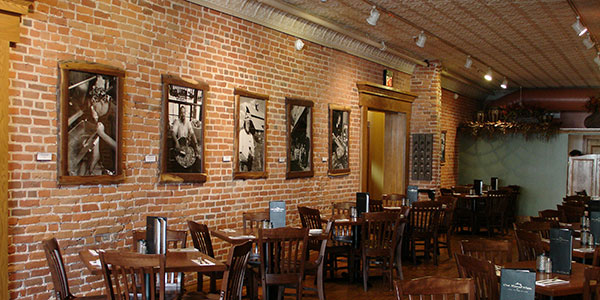 Galena's good for more than eating and shopping: there are lots of riding centers around, and great resorts for skiing and golfing, if you are into that kind of thing. It's a super-pretty place!
MY SUMMER JAMS MIX
This short 'n sweet playlist is heavy on the dance-y pop, featuring mostly ladies with sassy attitudes. It's kind of a loose, mellow, playful set of tunes that doesn't take itself too seriously. Rock dudes would be allergic to this, I suppose, but who has more fun during the summer: rock dudes or cute girls? Precisely.
Here's the track listing! For those who are non-Flashy web types or those who don't want to wade through an 8tracks mix, I streamed a few tracks here for you.
CULTS, Most Wanted
Lana Del Rey, "National Anthem"
Gwen Stefani, "The Sweet Escape"
SANTIGOLD, Pirate in the Water
Nelly Furtado, "Promiscuous"
NICKI MINAJ, Va Va Voom
La Roux, "Finally My Saviour"
Ellie Goulding, "Salt Skin"
Julia Tepper, "Cold Wind"
Madonna, "The Look of Love"
What are some of your sunny-day jams? I need more!